Resources & Learning tools
Signs of the week Term 2a: Click here to see a drop down of the Makaton signs we have focused on each week
Week 9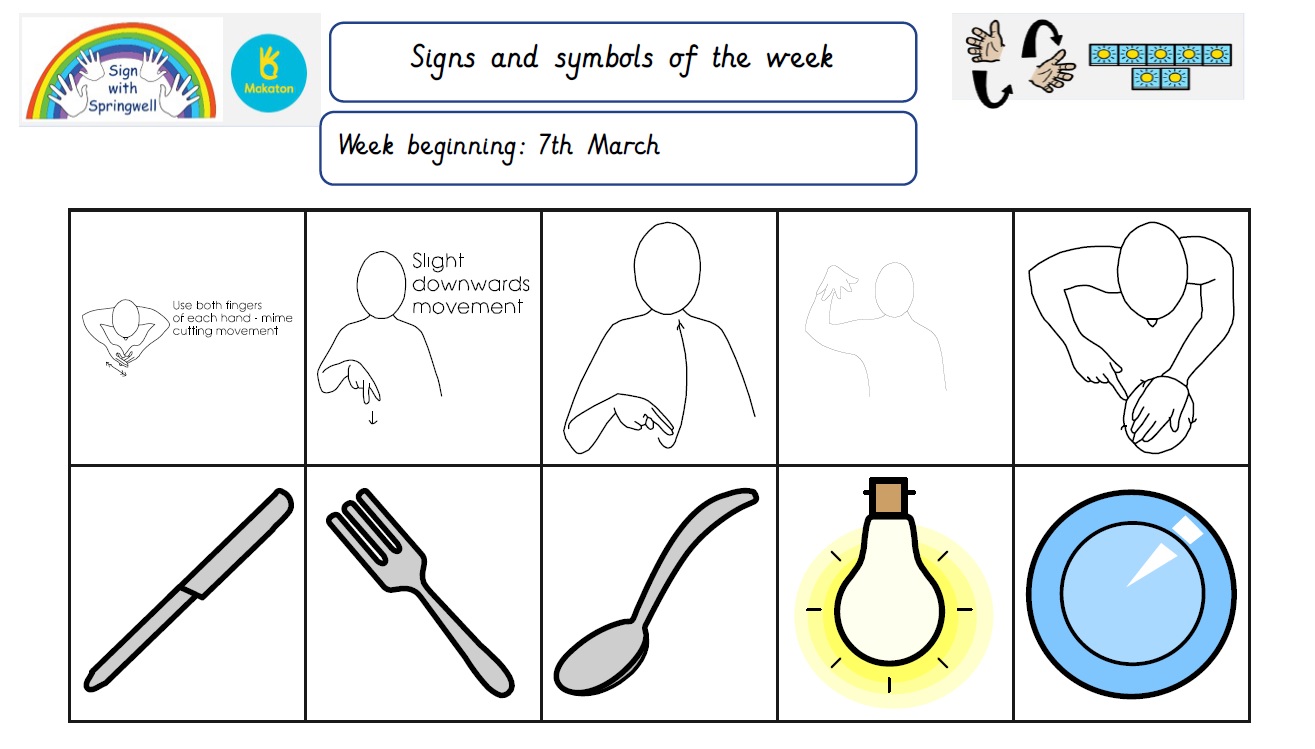 Week 8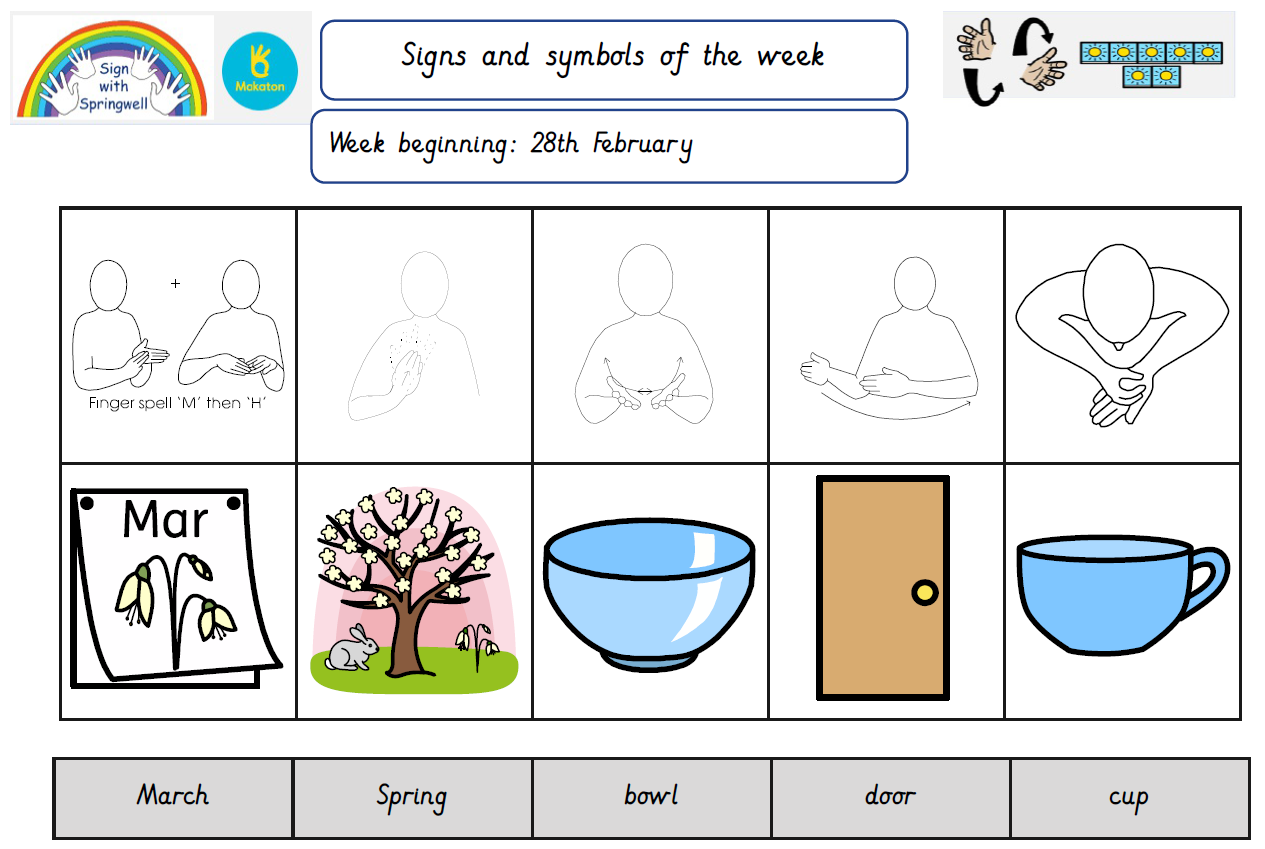 Week 7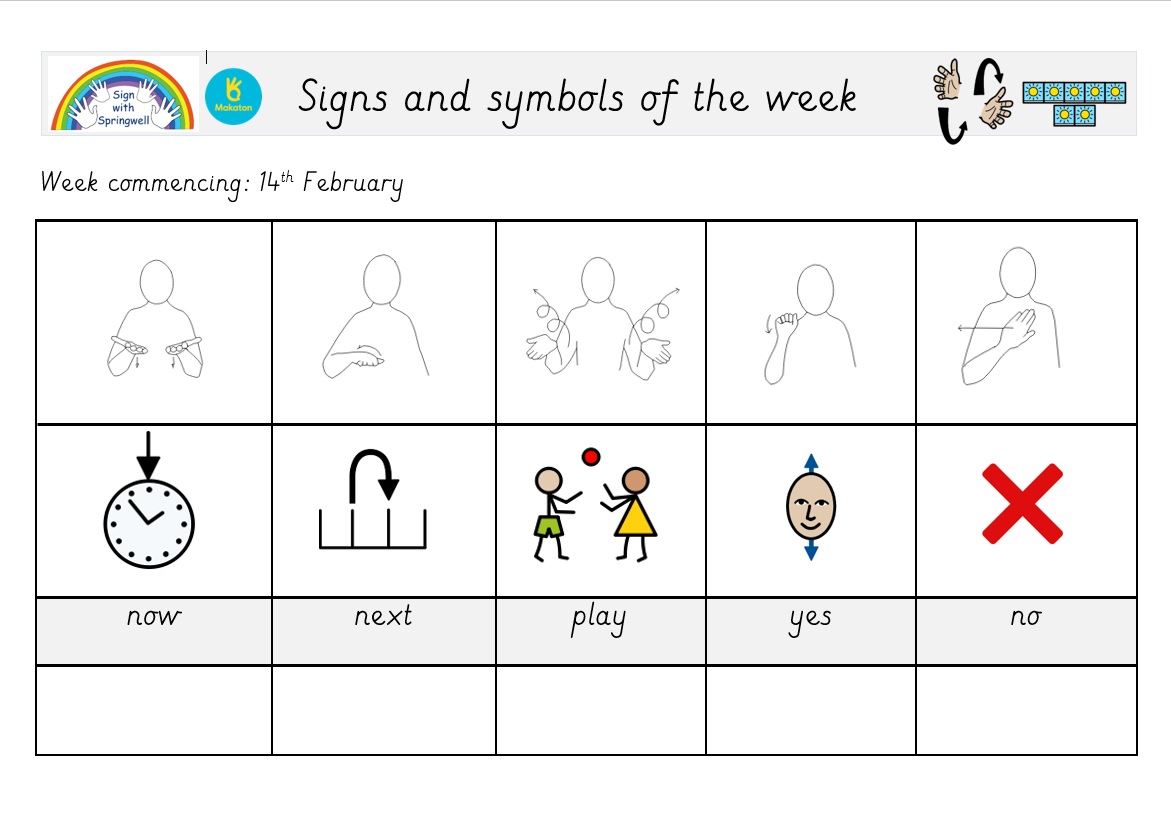 Week 5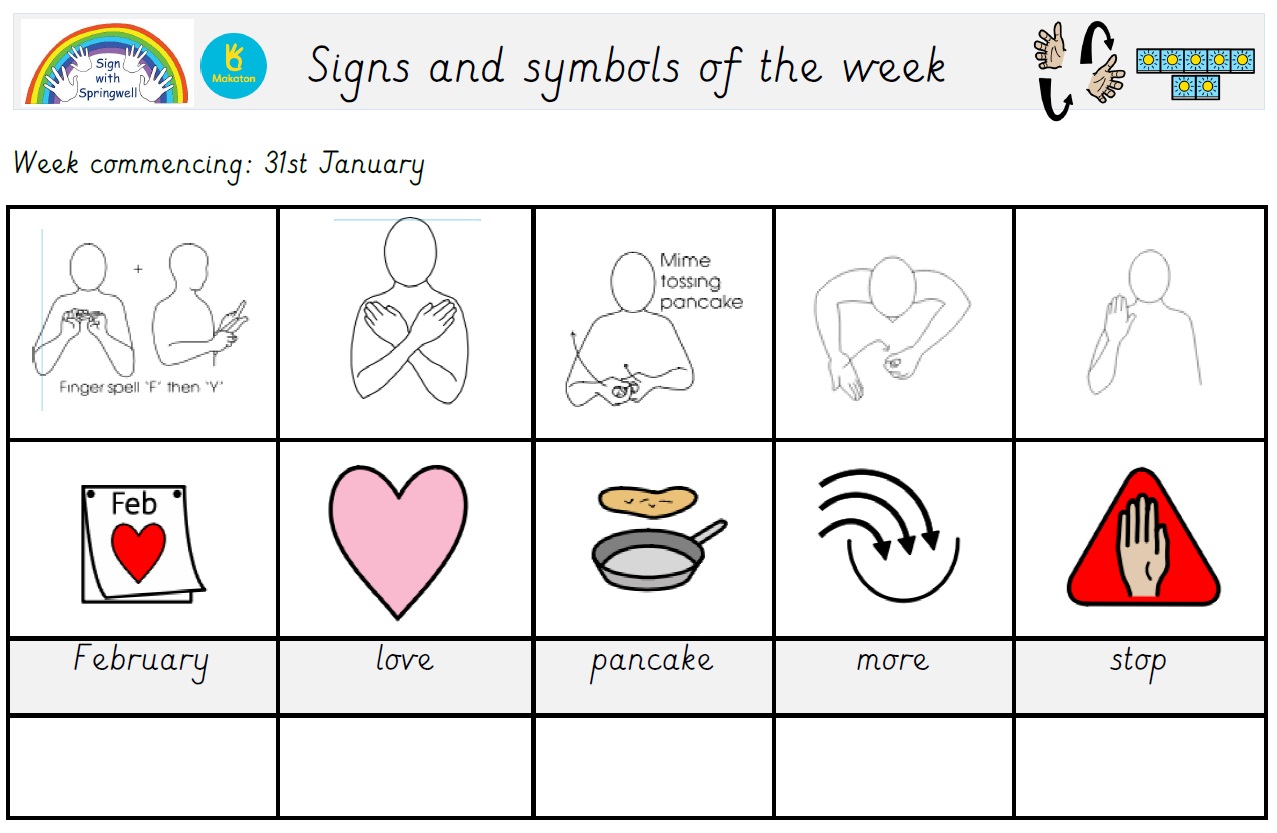 Week 4
Week 3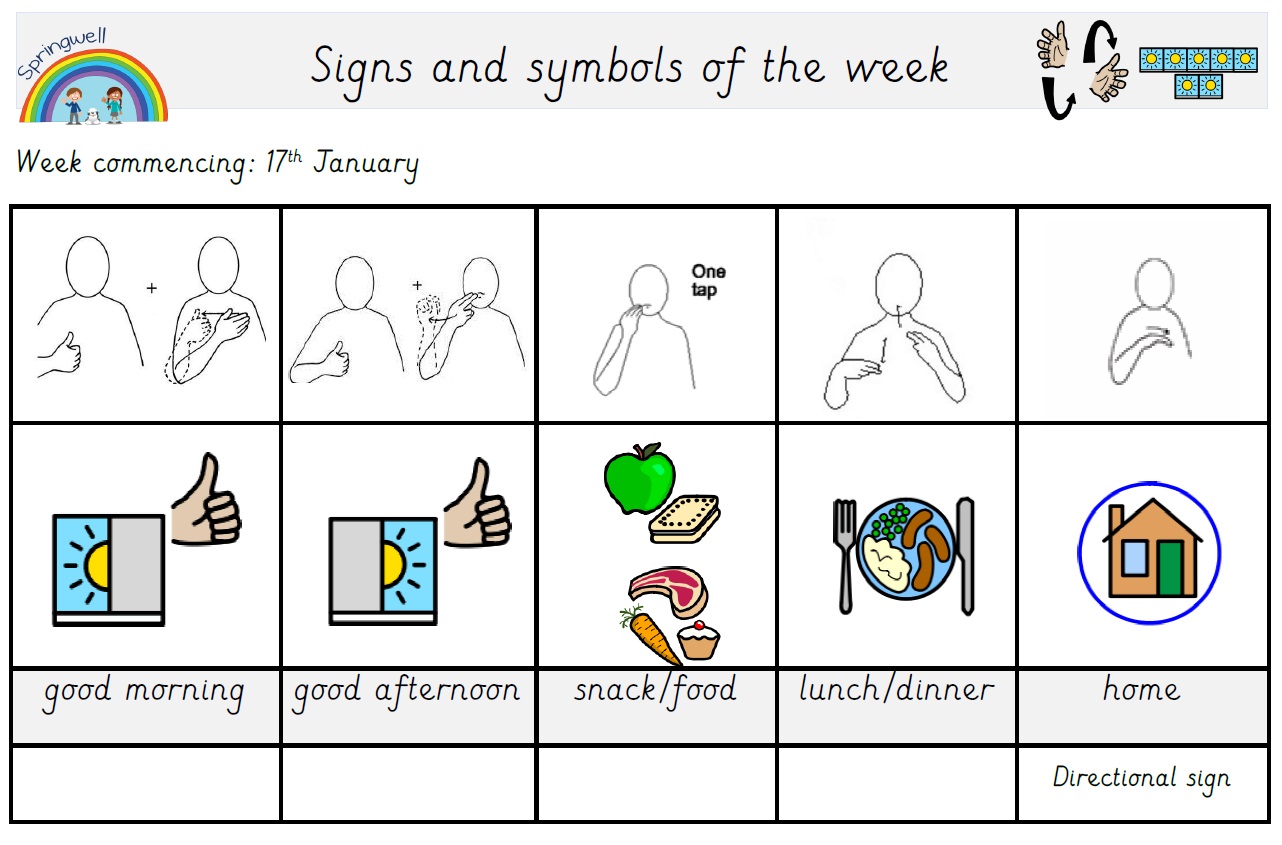 Picture Exchange Communication System (PECS)
The Picture Exchange Communication System, or PECS, allows people with little or no communication abilities to communicate using pictures. People using PECS are taught to approach another person and give them a picture of a desired item in exchange for that item. By doing so, the person is able to initiate communication. A child or adult with autism can use PECS to communicate a request, a thought, or anything that can reasonably be displayed or symbolized on a picture card. PECS works well in the home or in the classroom.
Pupils at the school learn and utilise PECS so it can be a really useful tool to continue at home in order to not only reinforce the learning but also give the child any and all opportunities to have a voice. It is important to have the PECS as accessible as possible so as to not inhibit the chances of their use.
There is a software system called InPrint also known as Widgit that is great for the creation of these symbols.
They will then need to be printed, cut out (we do this first to ensure a quality sealed edge so they last longer), laminated, cut out again and a small piece of soft velcro attached to the back can be added to the back. Alternatively, there are premade packs of symbols/schedule strips available on Amazon.
Chillwell
Chillwell is a system created within the school. It encourages relaxation and engagement by going through through 4 stages:
Move
Stretch
Feel
Calm
There are many different ways of achieving each stage as shown in the video below but it all helps in creating a calmed environment.
/i/video/Chillwell_Stages_Explained.mov
Speech & Language Support